Introducing the Fintegrate Cashier System, by Payneteasy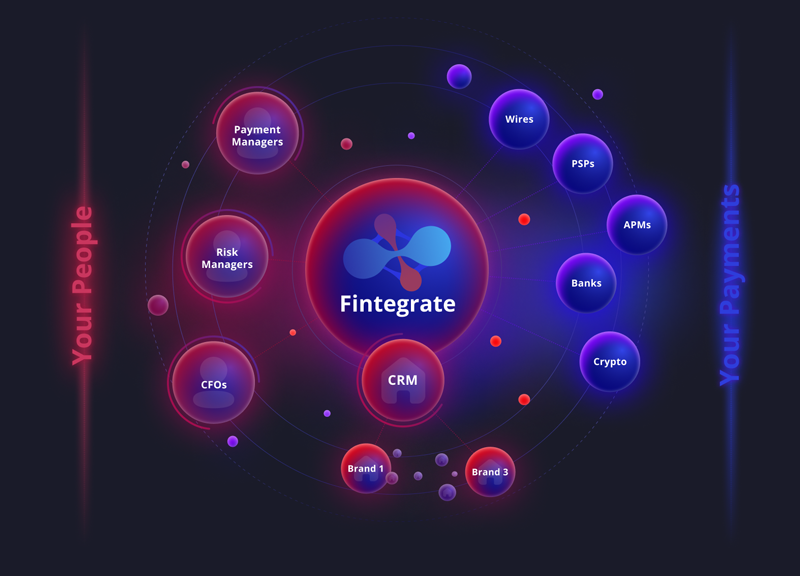 Platform providers and large merchants experience ongoing challenges with payments. They often have multiple PSPs, that are difficult to manage which leads to reduced acceptance rate, wasted time and resources, as well as errors in charges.
They are often unsure where to send their traffic, henceforth they don't route it to where it has the highest chance of approval, and best conversion. There are many people involved when it comes to the payments of a company, from the risk manager, to the payment manager and the company CFO.
The solution for providing them all with the tools they need to peak their performance, is a Cashier System, that consolidates their PSPs, wallets and all other payment methods, in one interface, and optimizes payments while minimizing risk.
Leading payment platform provider, Payneteasy, has developed a Cashier System, Fintegrate, that tackles these exact challenges that financial platform providers and large merchants face.
With proven 99.9% uptime, Fintegrate has over 350 integrations with different payment providers, including international credit cards, local debit cards, APMs, wire transfers (with automatic invoicing) and Crypto as well.
Additionally, upon integration, merchants can set their unified dynamic payment page according to countries, currencies, languages, etc. so their customer will get the optimal payment page suitable for him.
Empowered by the Payneteasy engine, Fintegrate provides a PCI DSS level1, bank-grade environment. Integrating means adding a technological "flexibility layer" to your operation, which will allow you to add new PSPs and APMs very quickly and easily, as well as all other payment integrations.
In other words, even if you have a unique payment opportunity, that requires special customization, most likely the infrastructure for it already exists and you can get started without losing business time.
Fintegrate allows for financial management to eliminate redundant and tedious work on excel sheets and manual calculations. The system includes rates calculations for banks, APMs, and PSPs, and facilitates reconciliation to confirm that all the numbers add up – you paid the processing fees that you owed, and you've received what you deserve.
In conclusion, let's sum up the tools your key employees will receive:
Payment Managers
With Fintegrate, all the information from various PSPs will be consolidated to one interface, so they will have unified reports and statements from all the PSPs combined traffic. They will receive full profit reporting, with analytical tools to instantly track earnings.
They will also receive identified decline reasons, per each processor. They can set their own rules for different types of traffic routing, with balancing and cascading tools for fast and most effective processing. This will increase acceptance rates, and create a much more efficient routing process.
Risk Managers
It is well known that fraud can be quite debilitating and risk managers are the ones that suffer the most. With over 70 anti-fraud and risk filters, and a seamless Ethoca integration for extra chargeback protection, your payment channels are secured and the risk managers are fully equipped to prevent fraud.
CFOs
With Fintegrate, CFOs can easily check that figures are accurate and in agreement with the decided parameters set with merchants and banks. There are automatic reconciliation updates via API, and the system finds any inconsistencies between data and lists them clearly.
CFOs receive ready-made or customized reports on any transaction types and time intervals. For more information regarding Fintegrate Cashier System, please contact [email protected]